Joseph-James Enterprises – Yorkville, IL Gutters – Water Drainage Solutions for Home and Business – 630.882.9244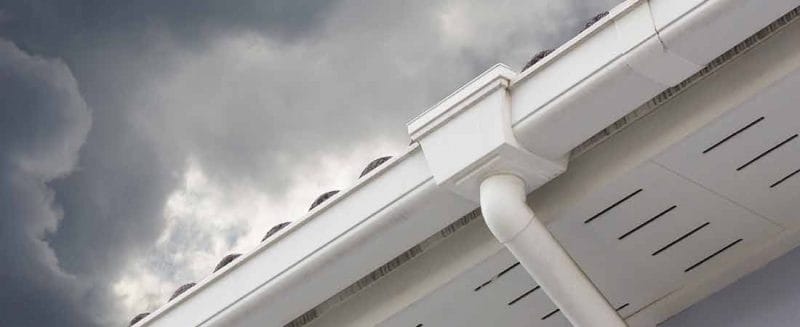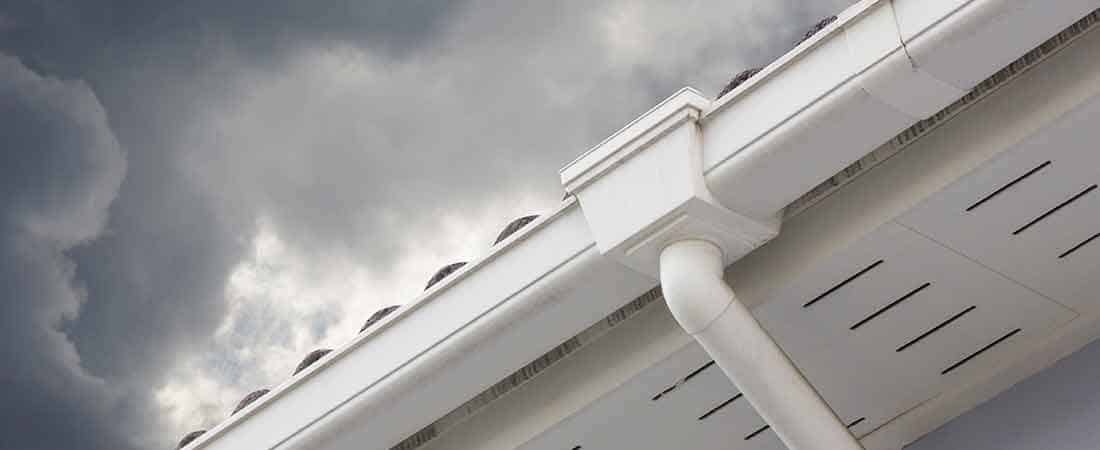 The significance of correctly installed and consistently maintained gutters cannot be understated. Every home should be outfitted with gutters – here's a rundown of why they're are so essential:
-Gutters help prevent erosion and preserve landscaping.
-Prevent water damage to siding.
-Water stains upon brick or stone masonry is prevented.
-Decreases settling and cracks on sidewalks, driveways and patios.
-Extends service life of exterior doors and garage doors.
-Stabilizes soil around the home, avoids problems with the foundation.
-Prevents flooding beneath the home, water getting into the basement.
Affordable Maintenance for Yorkville, IL Gutters by Joseph-James Enterprises
It's important to keep your home's gutters clean and in good working order. It's not uncommon for busy homeowners to overlook gutter maintenance until they've become clogged with leaves and dirt. If you observe that grass and weeds are growing within your Yorkville, IL Gutters there could likely be some damage that calls for prompt repair or replacement.
Clogged gutters can lead to:
-Water leaking into the house, damage to flooring and walls.
-Mosquitoes breeding in stagnant water within the gutters.
-Clusters of leaves in Yorkville, IL Gutters can create a potential fire hazard.
How often gutters should be cleaned out depends on a few particular issues: the type of trees in your yard, how close they are to the roof and the slope of your roof. Lower sloped roofs typically require cleaning more frequently.
Houses that have trees within about ten feet or closer to the roof line should usually have their gutters cleaned two times per at least. In some instances, gutters might require cleaning two or three times within the fall season alone. One misconception is that homes without trees nearby do not need their Yorkville, IL Gutters to be cleaned. In actuality, they may still need to be cleaned especially for homes that have asphalt shingles – they tend to lose granules over time which tend to fall into the gutters and form clogs.
Professionally Installed Yorkville, IL Gutters by Joseph-James Enterprises
A correctly installed gutter system should include seamless gutters on each sloping roof edge. The gutters shouldn't contain standing water, have any leaks, be fixed securely to the fascia and have downspouts fastened to the home's exterior. Lastly, downspouts shouldn't terminate too near to the home's foundation. This is a fairly frequent error that inexperienced installers make. What's typically required is a minimum of a three-foot space from the home's foundation. In a lot of cases a section of plastic, flexible diversion piping material can be utilized, or a downspout can be connected at the end of the flexible pipe. It is useful to note that the concrete surfaces that are frequently seen underneath downspouts are not sufficient for good water drainage.
Leave Guards for Yorkville, IL Gutters
There are a lot of products on the market claiming to be maintenance-free, effective leaf guards that will keep your gutters clean and clear. Although some of these kinds of products are fairly effective, others only serve to create problems. The products are usually metal mesh or sheet metal gutter "helmets". In some of their applications these products tend to create a blockage of leaves upon the roof which can then lead to damages to the roof's eaves and decking.
Some of the available sheet metal helmets and leaf guard products don't function very well in heavy rainstorms. While they can prevent leaves and debris getting into the gutters, they also impede correct water drainage. Before purchasing any of these gutter-related products be sure to do some research go over product reviews online. In many cases a thorough gutter cleaning is the best option.
Contact Joseph-James Enterprises for affordable installation and repair for your Yorkville, IL Gutters at 630.882.9244.