New Siding St. Charles, IL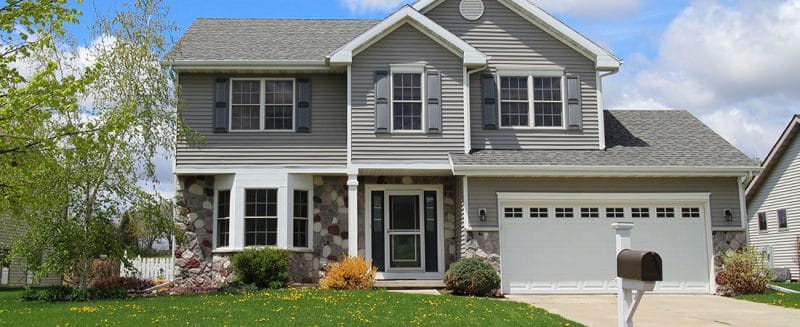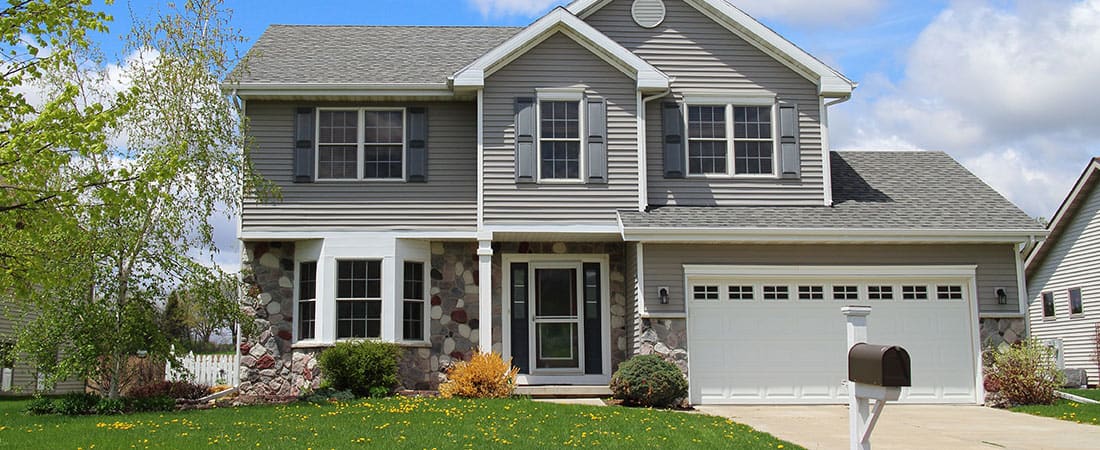 New Siding St.Charles – Repair and New Installation – Joseph-James Enterprises – 630-882-9244 or 847-692-9113 – We Serve the Tri Cities and Communities throughout the Fox Valley
New Siding St. Charles, IL Installation and Repairs
When you take a look at a home, the siding is among the first things you notice. If the siding is in a state of disrepair with faded coloring and damaged areas, it's also what visitors or prospective buyers will notice too. At Joseph-James Enterprises, we specialize in the repair and installation of quality siding that protects your home from the elements of nature while also looking good.
The Benefits of New Siding St. Charles, IL
Whether siding on a home calls for total replacement or partial repairs, it always adds value and appeal. Besides providing essential protection for a home, quality New Siding St.Charles serves a major role in insulation too. Siding can help to keep drafty winds and water out of your home while also increasing energy efficiency that keeps you cool in the summer and comfortably warm in the winter.
Another obvious benefit of New Siding St.Charles is simply the enhanced curb appeal it provides. If your current siding is looking old and dull with missing or broken areas it becomes unappealing and has a negative impact on your home's general appearance. With attractive siding installed by Joseph-James Enterprises, however, you'll give your home an immediate makeover that transforms its whole appearance.
Customer Care, Customer Satisfaction
Since our founding in 1972, our company has remained focused on providing great service that keeps our customers pleased. We're fully confident you'll be satisfied with your New Siding St.Charles installation or repairs.
Don't allow aging, faded or damaged siding degrade the structural integrity or appeal of your house. With our affordable siding solutions you'll not only enhance your home's defenses against the elements but you'll also boost curb appeal, market value and energy efficiency. Our recognized home improvement business provides a wide selection of top quality siding that's an ideal fit for practically any home.
New Siding St. Charles, IL  – Durable Protection, Enhanced Appeal
Joseph-James Enterprises installs a range of attractive siding styles to suit any size and style of home. If you are looking for minor siding repairs, our trained experts will assure that your new siding is the right match to your existing siding. On the other hand, if you are in need of a complete New Siding St. Charles, IL installation we can recommend a style and color that complements the design of your house. We could even recommend a "mix and match" of styles to perfectly accent a particular area of your house for a totally new and distinctive look!
The siding products we stock are not only very attractive, but they are also manufactured to provide your home with the lasting protection it requires. With its quality R-value and a customized installation by our team you can be sure your home will withstand high winds, rain, hail, sun, snow and sleet for many years to come.
Why Vinyl Siding?
Vinyl siding is one of the leading siding materials in Illinois. With vinyl New Siding St.Charles installation, you'll enjoy the advantages of low maintenance and cost efficiency along with resistance to mold and mildew and fire. Plus, siding won't require painting or staining on a consistent basis.
If you are interested in our professional services get in touch with us today to schedule a consultation with our representatives.
Vinyl siding provides an appealing design aspect to homes of practically any style – and with such a variety of attractive colors to select from, you'll give your home a refreshed appearance that enhances curb appeal while also performing the very important task if protecting and insulating your household.
Not certain if vinyl siding is the solution for your home? Talk with our siding experts today. We'll help you envision what your residence would look like with New Siding St. Charles, IL in styles and options that fit your budget and your preferences.
New Siding St. Charles, IL – Affordable Repairs
If the siding on your home has been damaged or there are areas that are simply missing, you may not necessarily have to do a total siding replacement. The experts at Joseph-James Enterprises are able to repair all varieties of siding. Whether it has leaks, cracks, missing panels, rust or damages to the soffit and fascia, we can help to restore your home's appeal. In the event that your siding has sustained storm damages, we can dispatch a representative to your home typically within just 24 hours.
Great Service, Quality Products
Siding fulfills a critical role in protecting a home in addition to providing curb appeal. If the siding on your home is not in good condition it may be allowing moisture to enter the structure. If this is left unresolved for too long, that moisture will accumulate and result in problems.
Damage to siding can be the result of various factors including:
Water: Excess water in or near your home's siding.
Heat: Prolonged exposure to heat can result in warping or even melted siding.
Debris: Branches or other debris caught up in high winds can leave significant dents and damage.
Hail: When a hailstorm strikes it can cause widespread damage to siding.
Rot: Over the course of time, moisture might cause siding to decay.
Mold and mildew: These problematic growths can expand rapidly and weaken the ability of siding to withstand wind and rain.
Rust: Siding that is exposed to moisture may be prone to rust.
Wind: In addition to damage from debris, high winds can also tear away sections of siding.
When you reach out to Joseph-James for expert and affordable repairs to your siding, we'll begin by promptly visiting your house to evaluate the situation.
Our experienced representatives take a close look at any sections of siding that call for service. We note the degree of the surface damage as well as any underlying concerns too. We also note the color, style and texture of your siding so we'll be able to match it seamlessly for maximum aesthetic appeal. Following that, we'll set a siding repair service call for a time that's most convenient for your schedule. When our crews arrive with your new siding materials, we'll promptly replace the damaged sections to leave you with a restored and well-protected house.
If the siding on your house or commercial building is in need of repairs don't hesitate to call the experts for help.
Hail and Storm Damage to Siding
While the roof is naturally the first place homeowners will usually think to check for damage after a hail storm, siding is also commonly impacted by hail. If you're not sure if hail or severe storms have done damage to your siding, look around your home's perimeter in the early part of the evening or at noon when shadows are at a minimum and there's sufficient light to see punctures or dents from hailstorms.
If you contact your insurance provider to submit a claim you will want to report all possible areas of the house that sustained damages. When the assessor arrives to inspect for damage, it is a step in the right direction for your claim if they are already aware that there is signs of hail damage to the siding.