New Roof Naperville, IL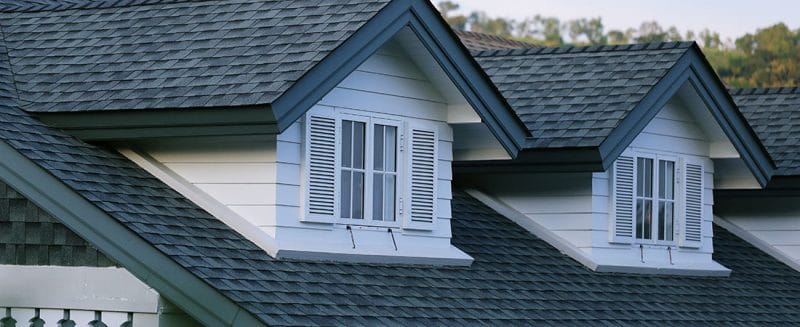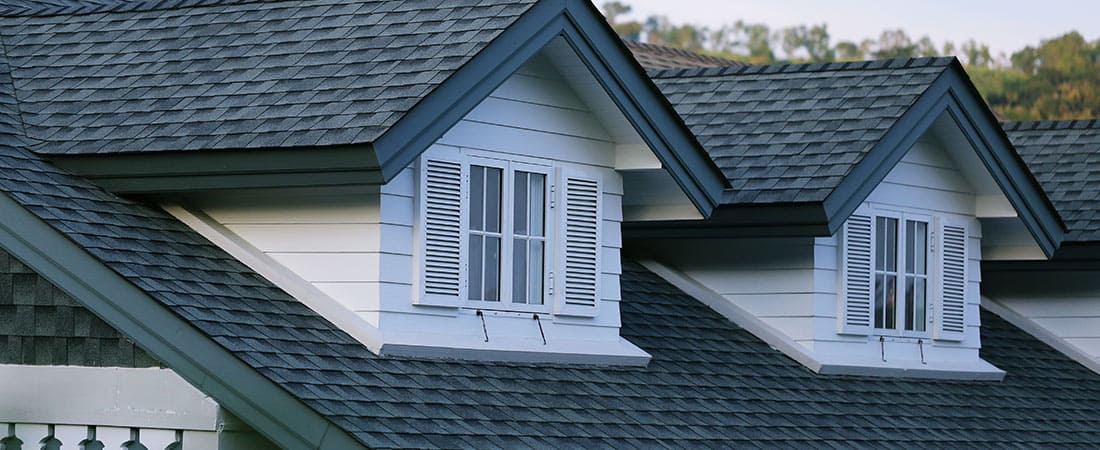 Joseph-James Enterprises – New Roof Naperville, IL – 630-882-9244 or 847-692-9113
Sometimes a residential roof will naturally come to the end of its service lifespan without any sort of roofing failure. It will simply appear worn and aged and call for preventive routine maintenance to remain useful. But if replacement of an aging roof is postponed for too long, however, it can lead to major problems later on. So keep an eye out for the following signs to that you may be due for a New Roof Naperville, IL. For a no-obligation estimate on roof replacement call Joseph-James Enterprises today!
Conduct an Interior Roof Assessment
The simplest way to get a good idea of your roof's condition is to get a flashlight and go up in your attic during daytime hours. Check if you can detect one or more of these signs that you're ready for a New Roof Naperville, IL:
Sunlight coming through where it shouldn't
Before switching on your flashlight, look for any beams of daylight coming through holes or gaps within your home's roof. If you can see any daylight coming in, call Joseph-James Enterprises as soon as possible for service. Naturally, if daylight is getting in water will get in too.
Stains and streaks
This is another sign that's easily identified. If you spot stains or streaks upon the ceiling of the attic or on the attic walls bear the base of the roof, it's probably leaking and water is doing damage to the roof. If the problem has been there for a while there could be water damage to your home's indoor structures too.
Sagging areas
Just as water will make a section of cardboard weaker, water will also cause the structure of a roof to weaken and start to sag. If you spot areas of your roof that are sagging, use a broom to gently poke at it. If the sagging area feels damp and soft it's confirmation that there is water damage. After looking for darkened streaks and sagging spots, be sure to check for other clear signs of water leaks or rot occurring on the underside of your roof.
New Roof Naperville, IL – Joseph James Enterprises
After you have completed an interior roof assessment, it's time to check out your home's roof from the exterior. Exterior roof checks are cost-savers because they help to detect problems before they cause more damage. Note that an exterior roof assessment is a good thing for homeowners to do consistently.
However, if you're physically not able or do not have the appropriate equipment, please call Joseph-James Enterprises to schedule a free inspection.
Leaks and moisture damage
Visible leaks, water stains and sagging areas are all signs of damage to a roof. Do not overlook these warning signs even if they seem minor because they'll only get more widespread with time if not resolved.
Rotting, algae and moss buildup
Rot is not unusual for asphalt or wooden roofs. Check for telltale indicators of this form of damage such as missing and broken tiles or mold forming on tiles. Algae growth is not typically a signal that a roof must be replaced right away. Simply use a garden house to spray your roof to remove the algae.
Shingles showing decay
Though rot can happen on wooden or asphalt roofing, decay or cracks are more common for shingle roofs. Check for missing shingles and spots where shingles are cracked or curled.
Granules in the gutters
Another way to detect damage to your roof shingles is to check for pieces in your gutters. If you spot shingle pieces in the gutters then it means your roof may be vulnerable to rainwater damage or roof deterioration.
Roof Flashing
Roof flashing, chimney damage
Flashing is usually discovered around the chimney's base. If flashing is made from tar or cement then it is more prone to moisture damage. Consider replacement with a sturdier flashing system made of metal.
Roof "valley"
The valley on a roof is the point where two sections of the roof meet one another. It's among the most common places for damage to occur because rain flows through the valleys into the gutters.
Your roof is older than 20 years
One basic way to be certain you're ready for a New Roof Naperville, IL is if your existing roof is more than 20 years old. If your roof is at or approaching that age, give us a call for a no-hassle inspection to get a clear sense of your roof's condition.
Substandard workmanship
In most cases it doesn't require an experienced roofer to detect inadequate workmanship. If your home's roof is covered with patches, or the tiles and shingles don't appear to fit correctly, then it's likely that your roof is not in top condition. Additionally, if you do notice several layers on your home's roof while you're doing this external roof assessment it's a sign that there could have been a few corners cut on the prior replacement.
Top Benefits of a New Roof Naperville, IL
Boost market value of your property: A New Roof Naperville, IL enhances the value of a home and simply makes it more attractive to potential buyers. Because it's such a major part of a house, a new roof is among the most important factors when it comes to curb appeal.
Return on investment: A New Roof Naperville, IL is among the best investments homeowners can make. Energy efficient: Odds are that if your existing roof is leaking cooled air it means your air conditioner must work increasingly harder to sustain your preferred interior temperature settings. A New Roof Naperville, IL makes your house more efficient – and that means more reasonable energy bills.
Healthy: New roofs serve to prevent health risks like mildew and mold, which keeps your household happier and healthier.
Safe: By postponing replacement of an outdated and deteriorating roof, the situation only becomes more risky. An aged roof in some instances might even collapse or result in part of a home becoming unsafe.
Less stress: No homeowner wants to worry about their roof's capacity to withstand the various weather conditions we experience in Illinois. Knowing that your New Roof Naperville, IL is in place and ready to keep you comfortable and safe for many, many years presents peace of mind.
If you're considering a New Roof Naperville, IL, please call Joseph-James Enterprises for a free, no-hassle consultation today.
In addition to New Roof Naperville, IL solutions, Joseph-James Enterprises is a leading provider of vinyl siding, soffit, fascia and new gutter installation. If your home's siding is looking worn, faded or has sustained damages from hail give us a call. We'll schedule a free inspection at your convenience and recommend which of our services would be the best way to restore your home's appearance and safe function.
About Joseph-James Enterprises
Founded in 1972, it's the mission of Joseph-James Enterprises to provide top quality and affordably priced roofing, vinyl siding and storm damage solutions to residential and commercial clients in communities such as Naperville, IL and others in the Chicagoland region. We put a priority on doing excellent work for each of our valued clients. Our on-location services always have the support of our office staff to ensure dependable customer care.
Reach our offices at 630-882-9244 or request a FREE Quote Here. Our locations are 605 South Bridge Street Yorkville, IL.