Montgomery, IL Gutters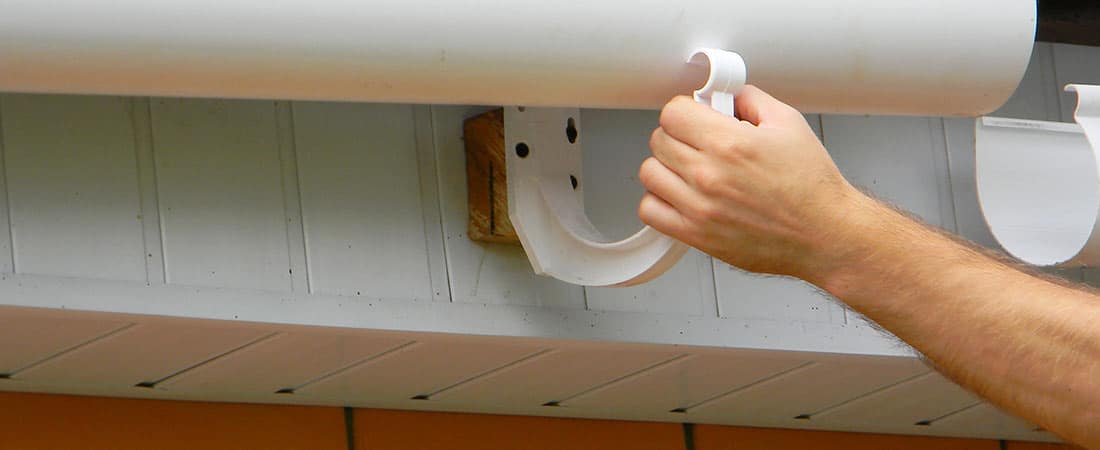 Joseph-James Enterprises – Affordable Repair and Replacement for Montgomery, IL Gutters – 630-882-9244
Every day the gutters and downspouts on your home or commercial building are "on call" to direct damaging rainwater away from the structure and foundation. When functioning correctly, gutters provide invaluable protection against rainwater, which is an enemy of most structures. In doing so, gutters help prevent many expensive water-related issues. When they are cleaned and maintained regularly, quality gutters can last for a long time. While your Montgomery, IL Gutters may have functioned just fine for many years, they can't last indefinitely. A few signs that your gutters are due for repair or replacement includes:
Cracked gutters. To assess your home's gutters and downspouts, note that although large cracks are plainly noticeable on a clear day, small cracks might only become apparent when it is raining. Regardless of size, cracked Montgomery, IL Gutters defeat the whole purpose of a good drainage setup and call for prompt repair. If there is extensive cracks on your gutters it's probably time to think about replacing them.
Faulty Seams. The average gutters are frequently most susceptible at the seams where horizontal sections join. Leaking and separations are fairly common, with both kinds of malfunction eventually causing a number of unfavorable results.
Peeling Paint. Montgomery, IL Gutters in disrepair can ruin painted surfaces. Check out your external siding for areas where paint is bubbled or peeling away from too much moisture. If you spot a section of deteriorating paint, take a look at the closest gutters. If your gutters are painted and peeling, then there is probably a leak. In situations where peeling paint is occurring beyond just one or two areas, it's time to think about gutter replacement.
If you are seeing any of these common signs of failing gutters, don't delay to call the experts at Joseph-James Enterprises for service.